Hi, my name is Eden Lustig, I'm a certified, HUD approved counselor for the only U.S. government insured reverse mortgage, the HECM or Home Equity Conversion Mortgage. I felt that a lot of the websites out there didn't do a great job explaining reverse mortgages, so I started this website to inform seniors about reverse mortgages in easy and clear to understand language.
I have 30 plus years working for, or caring for the elderly, and have been a HUD approved reverse mortgage counselor for the last 6.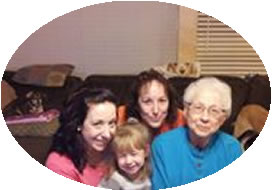 Anyone who has any further questions can call me at 702-497-1428, or use this form to contact me.